With warm weather comes the need for lightweight suits. There comes a time when summers become a seemingly endless succession of other people's nuptials. If you haven't been at that point yet, then the summer wedding season is coming. At the wedding, even in the scorching heat, dress codes continue to exist. The most important thing to bear in mind when attending a wedding is that you respect the dress code.
What kinds of suits will be on-trend?
While it's fair to say there are some suits that never really go out of style. For men's suiting, trends come and go just the same as other items of clothing.
Like the tweed suit, they are already a popular staple and its appeal is predicted to broaden even further in the months ahead. And if we talk about a louder look, the bold check is expected to be sought after. Also, a linen suit is expected to be the go-to look.
Which fabric to choose for?
Summer is a time to save your tweed, wool and cashmere suits for winter and opt for something lightweight, ideally unlined.
Linen: When contemplating a summer suit, most men immediately think of linen suit. It's a classic that is easy to wear, has a weave with natural texture and often comes in a range of light, pastel and cream tones.
Cotton: When the charming look of a linen suit simply won't do, opt instead for cotton. It's just as lightweight and breathable but has a bit more structure to it. Cotton suits are also extremely absorbent which potentially means hiding sweat stains.
Which suit color to choose?
Choose a light color! When thinking about a suit for hot weather, forget about the navy, black or charcoal. Instead, opt for lighter-brighter shades that are appropriate for the season and that reflect heat instead of absorbing it.
What are the best accessories to wear with a suit?
Keep it simple. The accessories available to you stretch further than the classic necktie and handkerchief.
Like a tie clip or a pin can add sophistication to a suit and help convey a little glamour. How much your accessories depends on the occasion, but staples like cufflinks and brooches can help add luxurious detail to any look.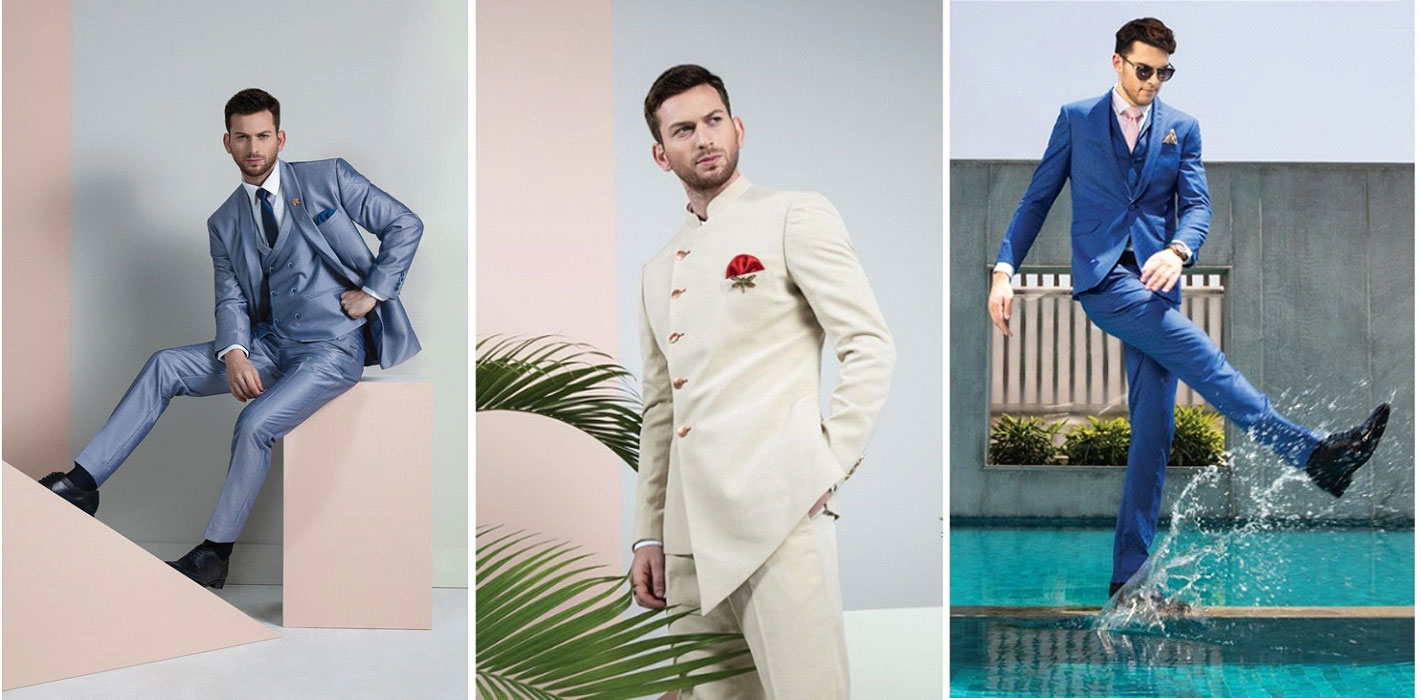 We hope these tips prove useful as part of your next suiting investment, or just help inspire you to craft a new look from existing items in your wardrobe. Getting the right material, fit and color, and matching with the right accessories, can help you make a great impression in any formal setting.